Up to now, SRT, as a global technology group, is eager to play a more active role in business ethics, environment, work and life.
The premise of creation is to abide by all laws, policies and morals. SRT's products and services benefit the world. We have always adhered to the strict compliance with local laws and regulations, folk customs, and the spirit of business rules and contracts.

SRT adheres to the working philosophy of high standards and quality while continuously innovating manufacturing technology and R&D capabilities, and steadily promotes the globalization process of the enterprise.

SRT focuses on its commitment to product quality. We take the initiative to build a quality assurance system, strictly control quality, and all performance indicators are far higher than the industry standards.
Since the establishment of the enterprise, SRT has set up its own materials laboratory, electrical laboratory and process laboratory, always adhering to independent research and development, and actively meeting the diversified needs of global customers.
SRT constantly promotes industrial upgrading, combines social responsibility and corporate responsibility with the application mode of "software robot technology+", explores education, empowers medical care, and speeds up industrial progress.
Environment and Conservation
We actively create conditions to protect natural resources, and advocate employees to consciously fulfill their social responsibilities to protect the environment and reduce pollution.

SRT constantly strengthens employees' environmental awareness. By saving paper (electronic archiving, double-sided printing and reducing copies, etc.), the paper usage has been reduced by more than 50% every year.
SRT constantly strengthens employees' environmental awareness. By saving paper (electronic archiving, double-sided printing and reducing copies, etc.), the paper usage has been reduced by more than 50% every year.
We always put people first and actively build a "culture of trust" to protect the rights and interests of our employees internally and recruit scientific and technological talents externally, and keep our promise.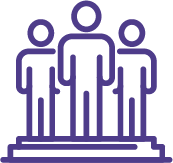 Strengthen Talents
SRT attaches importance to the cultivation of innovative talents, and is trying to establish a development fund to support the cooperation with universities in talent cultivation.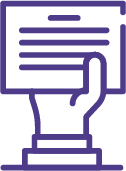 Expanding Employment
SRT actively promotes the deep integration of industry, university and research, expands the employment capacity, and integrates the talent plan into the enterprise development concept.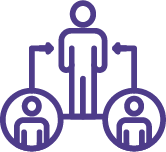 Employee Development
SRT regularly conducts special training for employees in different positions to improve their ability to perform their duties and build a "protective net" for the construction of the corporate talent ladder.

Helping People with Disabilities
SRT never turns away employees based on age, disability, ethnicity, gender, nationality, race, religion, sexual orientation, etc., and actively provides employment opportunities for people with disabilities.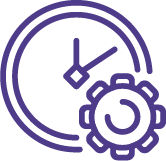 Vacation Benefits
SRT provides employees with a long paid holiday during the Chinese New Year, as well as three full paid sick days per employee per year.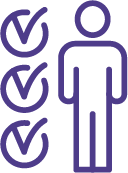 Compensation and Benefits
SRT pays our employees in strict accordance with the law and provides effective mechanisms to promote employee communication and holds regular monthly birthday parties for our employees.
Gender equality is one of the 17 goals of the United Nations for sustainable development. Women in SRT have been making contributions to innovative technology. SRT actively responded to the United Nations proposal to promote gender equality, and the number of female workers in the company is far higher than the basic data of the United Nations.
Other Social Responsibility Overview
SRT always maintains a comprehensive and rapid development speed to achieve a broader goal of globalization, which is also SRT's corporate purpose.

Long-term Friendly Cooperation
Establish long-term friendly cooperation with partners with mutual respect and mutual benefit to achieve common progress.
Pay attention to production safety culture, and protect production hygiene and health by using zero pollution raw materials.
Build a Resilient Organization
Listen more deeply to employees, provide high-satisfaction office space and more education and training opportunities.
Concern for the Global Environment
Actively respond to global climate change and strive to do a good job in energy conservation and emission reduction while continuously developing our business.
How can we make our technology have a more positive impact for our users worldwide?
In the past year, SRT has continuously stimulated the vitality of scientific and technological innovation in the industry and society, and has been recognized by many industry customers.
We are determined to work with many companies around the world to achieve our new growth goals,
join the "carbon neutral" camp
and contribute to the global response to climate change!