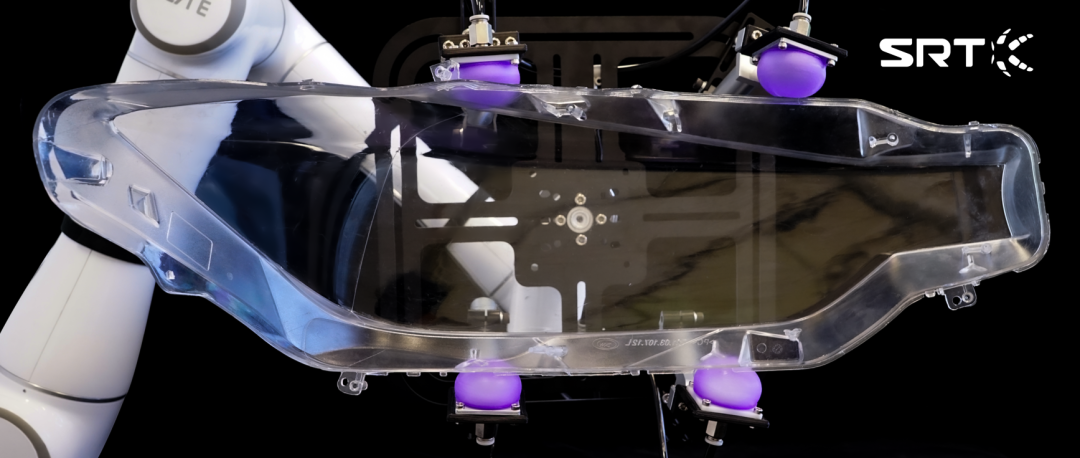 "During the 14th Five-Year Plan period," upgrade + innovation "has become a strong driving force for enterprises to glow with" new life ". On the one hand, the application boundary of robots has been accelerated to expand, promoting the deep integration of new technologies and new models of traditional manufacturing enterprises. On the other hand, people's pursuit of high material life is becoming more and more urgent, which gives the daily necessities, food processing, medical care, automobile industry, electronics industry, new energy, household appliances, packaging industry and construction industries to accelerate the application of robot technology and equipment.
At present, some enterprises break through the password of automation upgrade is the technology in the process of product production. Based on the rapid development of soft robotics technology and independent research and development capabilities, SRT Soft Robotics has launched the Nimble Bubble Module (NBM) , It is a new type of flexible end-effector tailored to the needs of loading and unloading handling of most shaped workpiece, easy scratching damage, automatic small batch production and flexible production of multiple categories.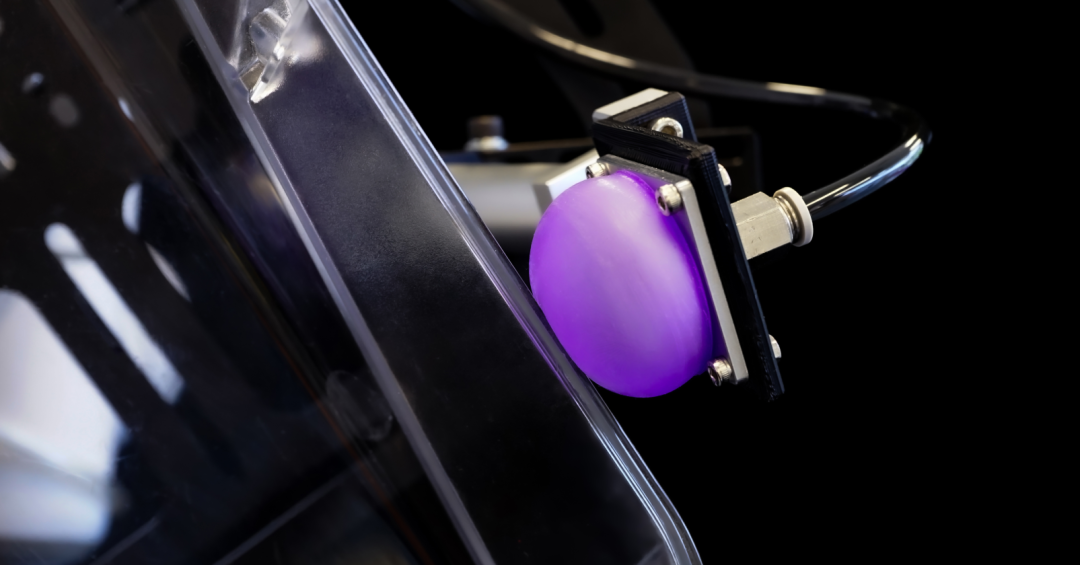 Because silicone rubber has very strong tensile and tear resistance, so in the material, NBM uses special soft, non-slip silicone rubber material, to ensure that the fixture has a large expansion range of air bag, flexible contact, low cost, flexible installation and other advantages.
The core of NBM is a "unit" flexible actuator. By charging air with a certain pressure into the internal flexible airbag, the expansion and contraction of the airbag can be realized, so as to complete the action of clamping and releasing the fixture. Multiple NBM airbag modules can be composed of any form of flexible fixture, very high adaptability, with high flexibility, high load, flexible installation and other characteristics.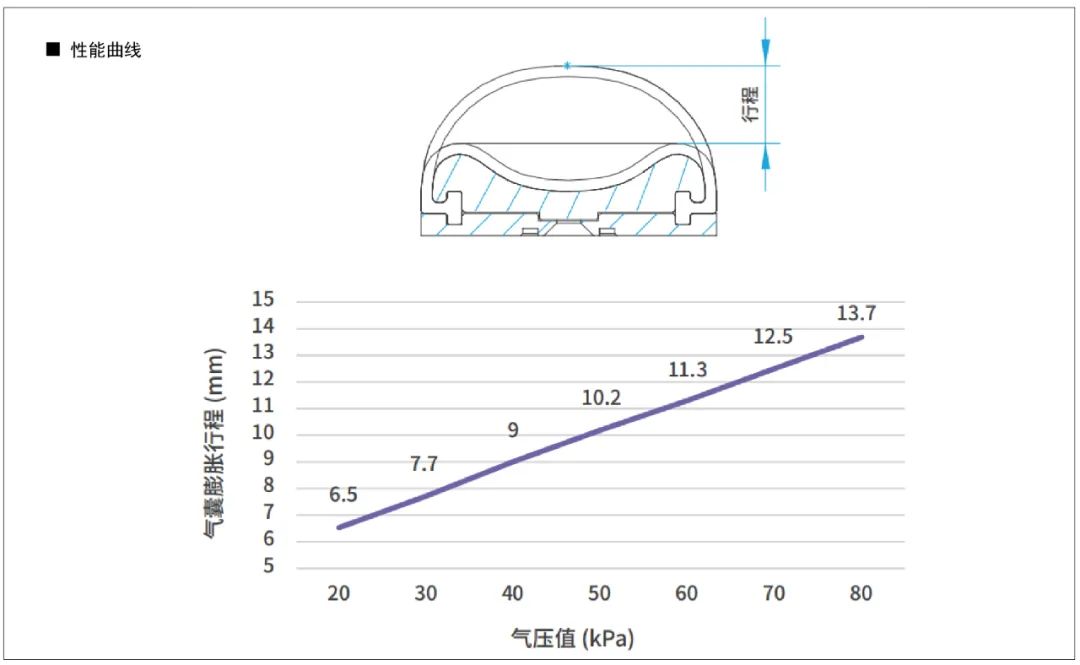 In practical application, such as automotive lampshade (lamp shell), dashboard, air conditioning panel, electrical control panel, keyboard and mouse surface shell and other special-shaped workpiece, traditional production is difficult to specially design suitable special fixture, which is also the fundamental crux of most special-shaped parts processing can not achieve full automation.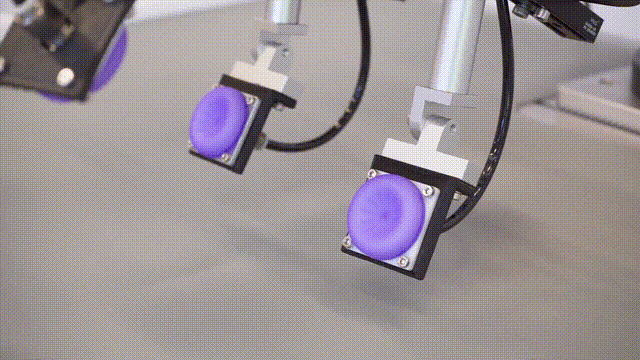 【NBM positive pressure/pressure relief demonstration】
NBM bracket is a complete solution to the problem of grasping. As shown in the figure above, a single airbag module can provide a load capacity of 250g, and four airbag modules can be used to carry 1kg of work, which is a very high load capacity. In addition, since the air bag deforms with the shape of the product after inflation, the contact area is increased and the surface friction is high, so the stability of grasping the workpiece is highly guaranteed, and there is no wear/scratch.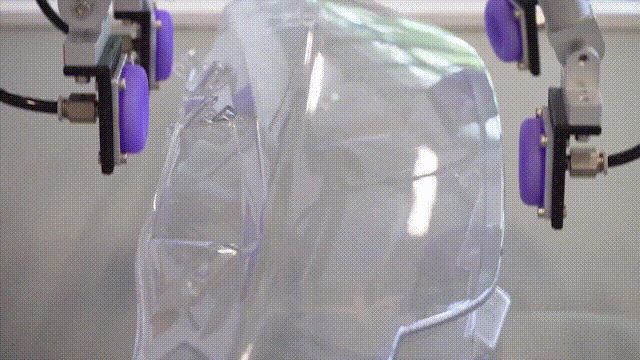 【NBM grasp car lampshade stability demonstration】
For specific operation, the flexible arrangement of multiple airbag modules is adopted, and two different grasping modes of external grasping and internal bracing can be selected according to the actual working conditions. According to the shape, structure and size of the workpiece, the flexible airbag module bracket is designed correspondingly.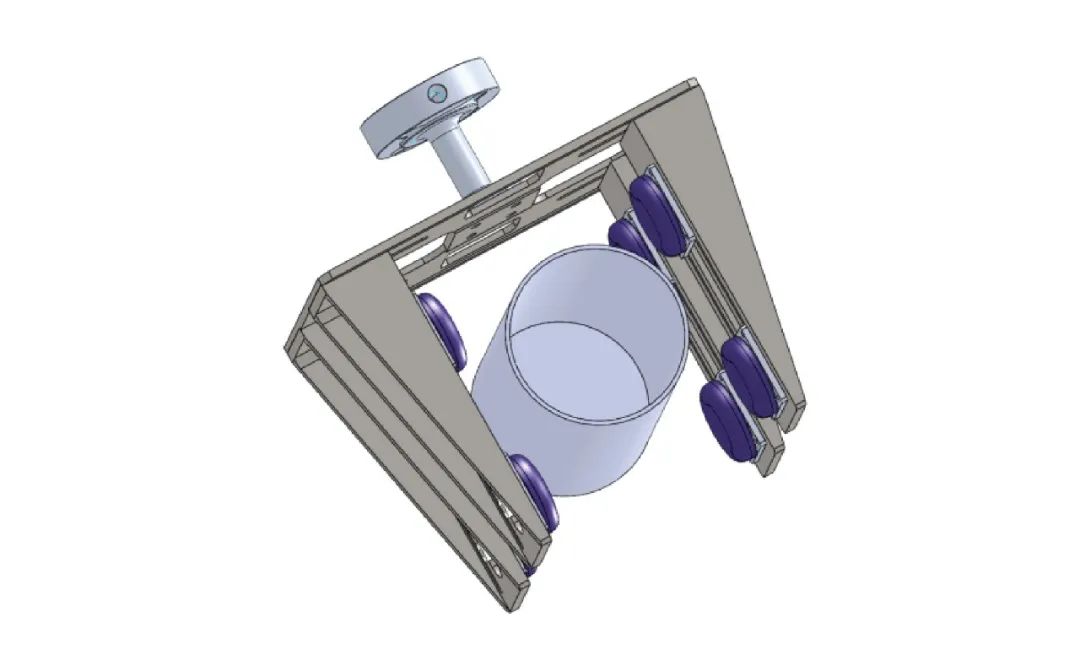 【NBM external capture diagram】
When grasping objects with holes, the air bag module can be installed on the air distribution block to achieve internal support handling.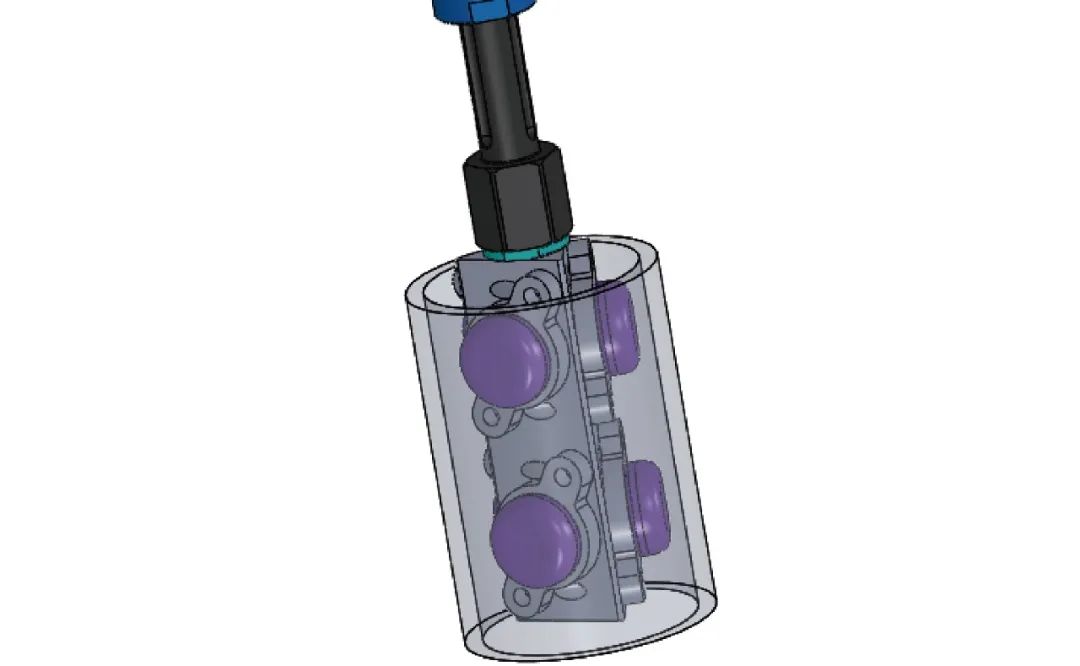 【NBM inner brace diagram】
Practice has proved that the Nimble Bubble Module independently developed by SRT soft robot is suitable for grasping most vulnerable parts with different specifications in automatic production, which solves the handling problem of irregular parts in traditional production, and helps customers to build more flexible automatic factories to a certain extent.