Descriptions: [Thermal flask weld seam locating system] is suitable for locating weld seams of thermal flasks in the manufacturing process and making thermal flasks rotate at designated angles. It can replace manual locating and rotate thermal flasks at given angles according to technological requirements, in order to normally proceed to the next process. It can be used in lieu of manual work for precise location and rotation. Using mechanical arms for loading and unloading, it greatly improves production efficiency and shortens production cycle, to really realize automatic production, reduce defective products and cut costs.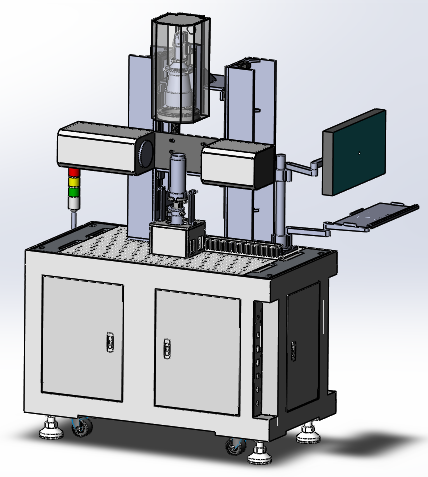 Parameters: high-precision non-contact location (precision: ±1.5°); high location accuracy up to 99%; simple structure and easy maintenance.
Descriptions: [Gangue sorting system] The principle of smart dry separation technique for gangue removal is as follows: After recognition by the recognition system, the collector will generate characteristic information reflecting physical properties, and the control system will transmit the sorting requirements to the executive system, which will fulfill the sorting tasks according to instructions. Developed based on the independent smart vision technology, the system uses infrared short-wave linear images, X-ray scanning images, 3D images and visible light images for multi-modality fusion and accurate image registration to discriminate coal, middle coal, gunge and impurities. Then, gunge is removed with sorting device.
Parameters: 50mm-300mm particles are detectable, and detection efficiency is above 97%, which is higher than that of other single X-ray based detection products.