Today, we will share the "SRT product family series", and we will introduce each product one by one, welcome you to leave your comments at the end of the article to consult each product, and guess if the next edition of the popularity list is the one you need?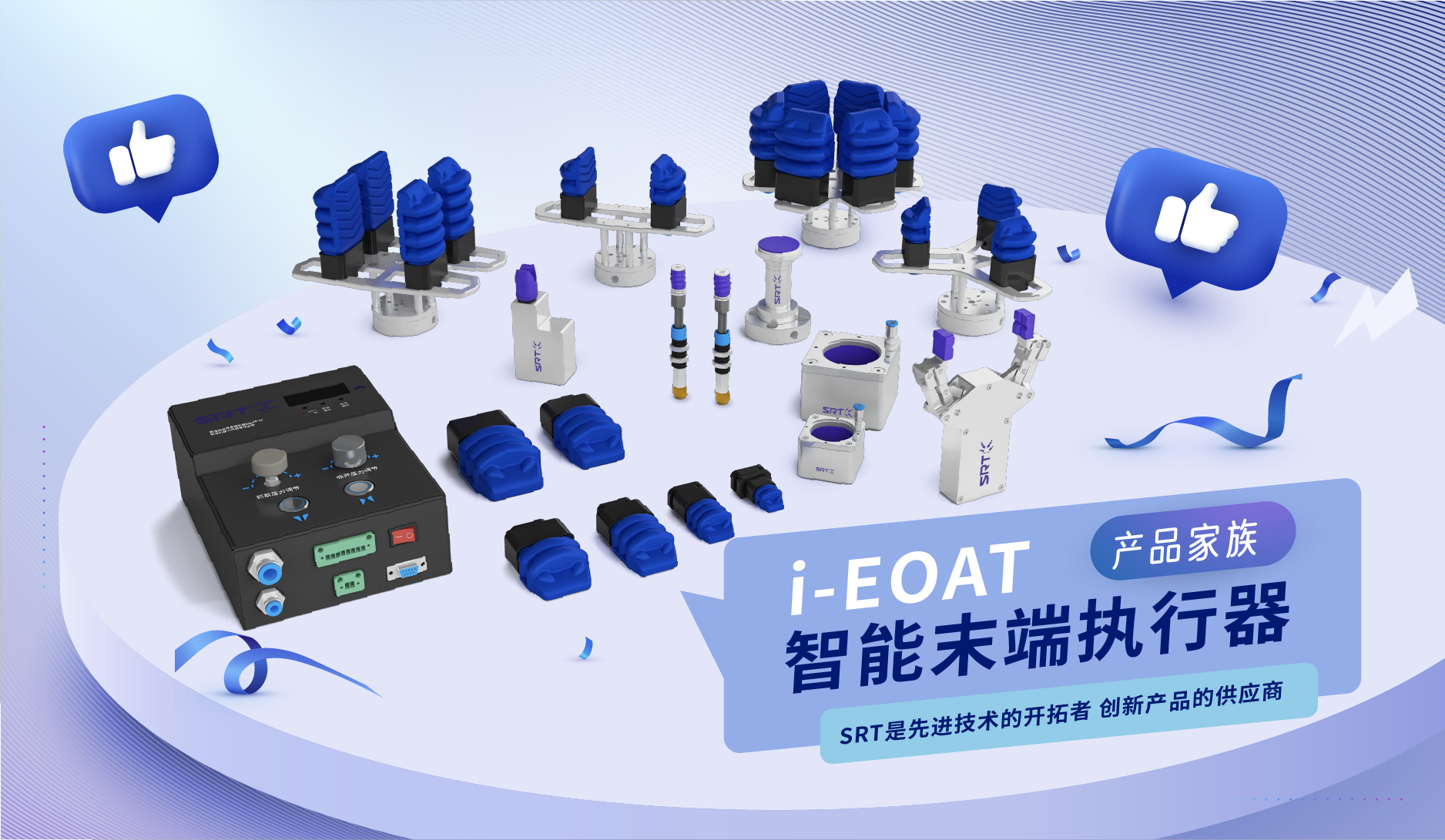 The International Federation of Robotics (IFR) has revealed that the global industry has solved only 3% to 4% of the problem of automated production handling of regular and rigid items, and the remaining 96% of flexible, shaped and fragile items are still in the stage of using manual loading and unloading.The production object size parity bundle fills the market gap of abnormal and fragile items in the field of sorting and packaging, solves the last centimeter problem of industrial automated production, and effectively solves this industry pain point.

SRT has the entire process of soft robot design, manufacturing and related control technology. Based on the whole chain cooperation model of industry-university-research, SRT relies on the domestic manufacturing industry base and takes advantage of industrialization synergy, and the related technology level continues to be at the forefront of the industry. At present, the products have been applied in many industries such as semiconductor, food and fresh food, 3C electronics, auto parts, medical devices and medical high-value consumables.
Breakthrough limitations, comprehensive renewal
Soft robots involve three major technology segments, namely structural design, material development and manufacturing process, which are coupled and affect each other with high technical complexity. During the past hundred years of industrial machinery development, silicone materials have mostly existed as cushioning parts in mechanical structures. Cushioning parts are passively stressed, while soft robotics is changing silicone into a part that actively applies external forces. To achieve this change, the mechanism, structure and performance of silicone will change drastically.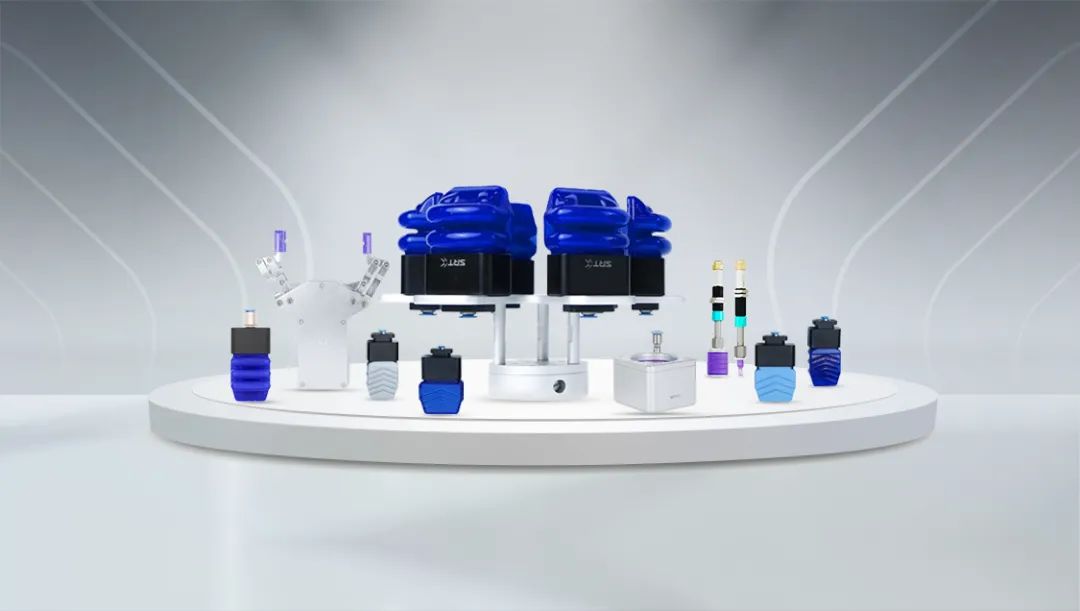 In this regard, SRT has established its own material science laboratory and structure laboratory to continuously debug and accumulate data. Through countless repeated and lengthy experimental comparisons, SRT has continuously adjusted the silicone material formulation and process structure to break through the problem of precision and longevity of silicone use.
Deep plowing in the industry and the pursuit in excellence
At this stage, compared with traditional manual manufacturing and large-scale production, personalized customization has become the mainstream trend. SRT's professional team provides customization service with the fastest development cycle of 3 working days. As a domestic leader in the development and mass production of flexible end-effectors, SRT's family of intelligent end-effectors has been expanding its product line to meet the diversified application needs of customers across the industry, relying on its strong technical R&D strength.

✪SFG Flexible Gripper
The operating frequency of soft gripper can be 110PM,repeating precision 0.08mm and maximum load 10kg.The lifespan of grasping can reach more than 3 million times,easily satisfying most requirements of assemblies., high manipulation accuracy and high fit, and is used for the gripping of shaped and fragile items.

It is commonly used in CNC machine tool loading and unloading operations, intelligent assembly, automatic sorting, logistics and warehousing, and food processing lines, and also as a functional accessory for research and experimental equipment, intelligent entertainment equipment or service robots.

✪ ISC Airbag Internal Support Fixture
The ISC airbag internal support fixture is an innovative flexible fixture designed to imitate the self-defense form of puffer fish, with small size and high flexibility, corresponding speed up to 0.3s and maximum load 3.6kg. It is the ideal choice for processing workpiece of bottle-shape, ring-shape and with holes, high softness.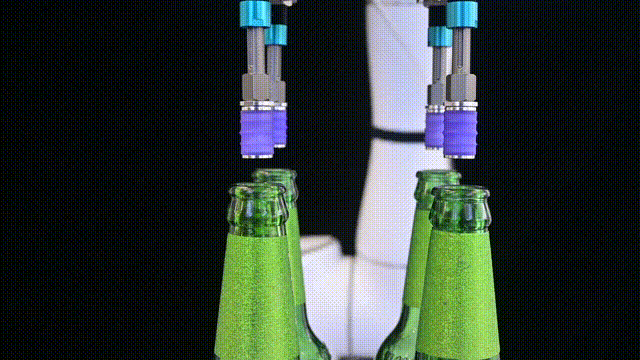 ✪OSC Outer Support Clamp

OSC airbag external support clamp is made of special soft anti-slip and anti-friction silica gel material. Airbag expansion range can reach 10-35mm, maximum load 15kg, support the outer wall of the object from the outside, can grasp workpieces of different diameters, suitable for strip and bar workpieces, can be applied to battery handling and fishing tackle inspection, etc.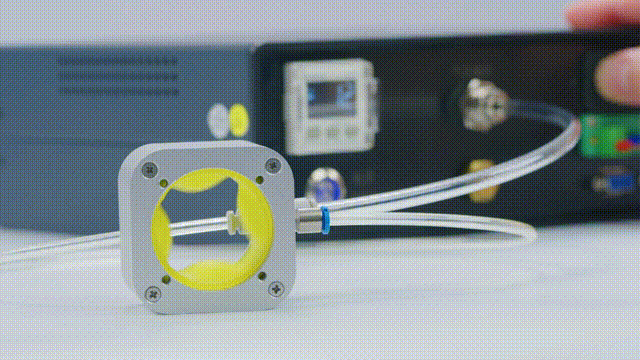 ✪ SLG linear drive flexible gripper

SLG linear driving flexible clamp is an innovative flexible fixture designed bionic by imitating the driving form of crab pliers. Electrically driven flexible clamp can realize flexible grasping without air source. The repetitive positioning accuracy is ±0.05mm, the fixture range is 1-4mm, the operation frequency is 110CPM, and the maximum load is 100g g. It is specially used for loading, unloading and loading procedures of small workpieces in narrow spaces, and solves the problem of grasping precision parts in jewelry and silicon-free environment, etc.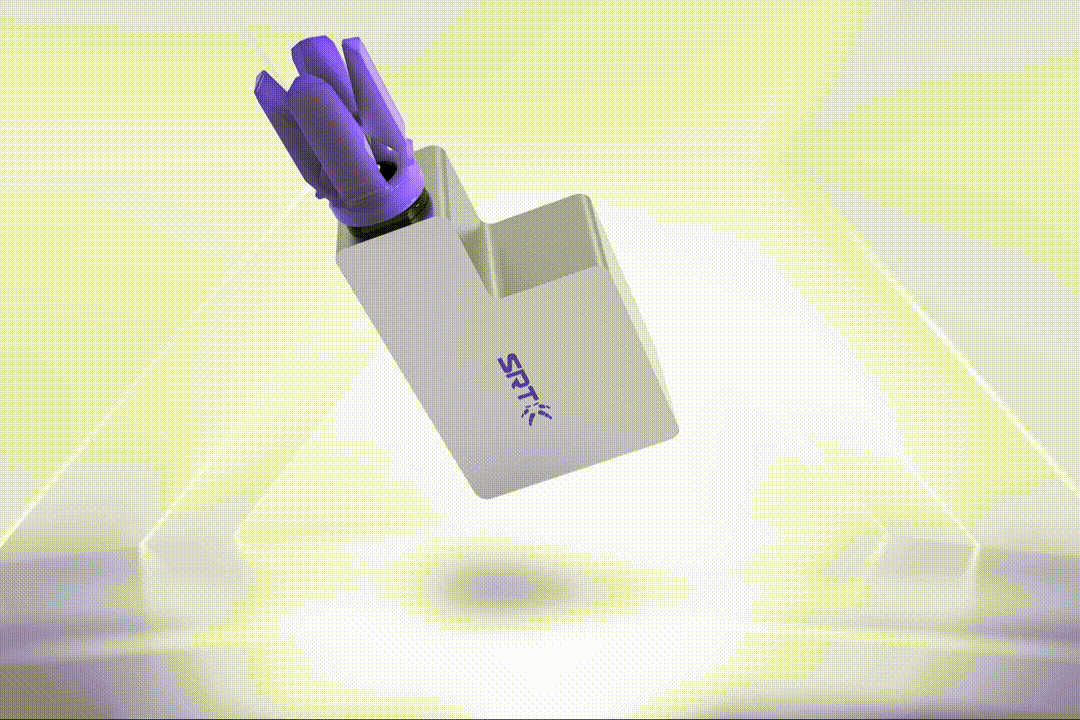 ✪ IEG Intelligent Electric Gripper

IEG electric gripper is mainly composed of driving structure, connecting rod structure and finger end structure. The repeated positioning accuracy is 0.08mm, the clamping force is 30N, the clamping range is 7-77mm, and the maximum vertical load is 2kg. With force feedback and position feedback, special fingertip shape can be customized, which is suitable for PCB transplanting in electronic industry and assembly of parts in automobile industry.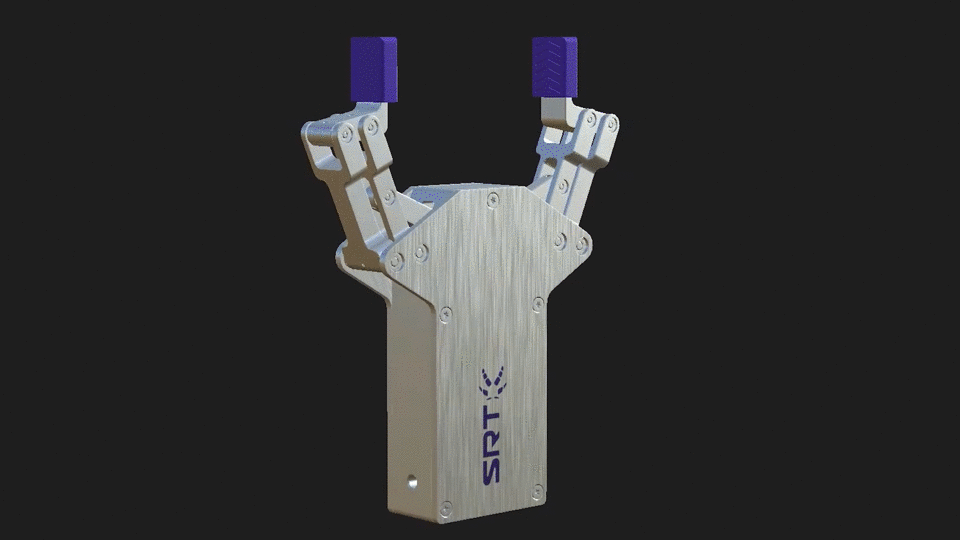 ✪VFC Van Der Waals Force Suction

The VFC Van Der Waals force sucker is inspired by the observation and imitation of the microscopic characteristics of gecko's sole, which makes the workpiece firmly adsorbed on the front end of the fixture and can be stably adsorbed in a vacuum environment, with the adsorption strength of 0.5 kg/cm and the maximum load of 1kg. This suction cup can achieve adsorption without additional air or power supply, and there is no mark residue on the surface of the workpiece. Bring more solutions for handling grasping problems such as circuit boards, LCD screens, glass, smooth plastics and smooth packaging.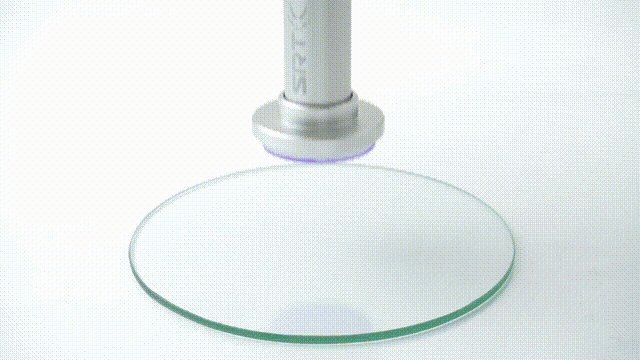 ✪SCB Passive Pneumatic Controller

SCB pneumatic control module, as a special driving device of flexible fixture, can accurately control the deformation and strength of the flexible gripper by adjusting the air pressure value in the gripper through the control module, which can not be met by the conventional industrial air source. Driven by the pneumatic control module, the flexible fixture can catch up to 120 times in one minute.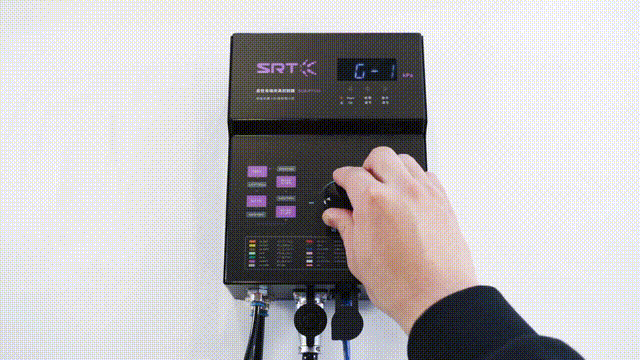 Continue to explore and forge ahead. As a pioneer of new technologies in the field of science and technology and the founder of industry standards, SRT has been continuously deepening the industry demand and constantly breaking through technical barriers, and empowering the traditional machinery industry and manufacturing industry through continuous innovation. SRT strives to make an important contribution in the field of intelligent end effector (i-EOAT), constantly deepening the refined vertical field of soft robot, making products more widely used in various industrial scenes, meeting more application demands through intelligent and flexible overall solutions, and driving productivity improvement with technology, so that users can easily reduce operation and maintenance costs and realize efficient productivity growth.