Through technology accumulation and extension, SRT developed businesses in the field of medical rehabilitation, creatively applied soft robot technologies in hand rehabilitation in 2020 and developed the first hand rehabilitation training device with active function for resistance training. In the same year, it completed the tests of Class II medical devices for registration and the tests of sports rehabilitation devices in National Institutes for Food and Drug Control and National Quality Supervision & Inspection Center for Rehabilitation Aids. With its products successfully included in the Catalogue of Chinese Rehabilitation Aids by the Ministry of Civil Affairs, it won the Award for Outstanding Industrial Design granted by the Ministry of Industry and Information Technology.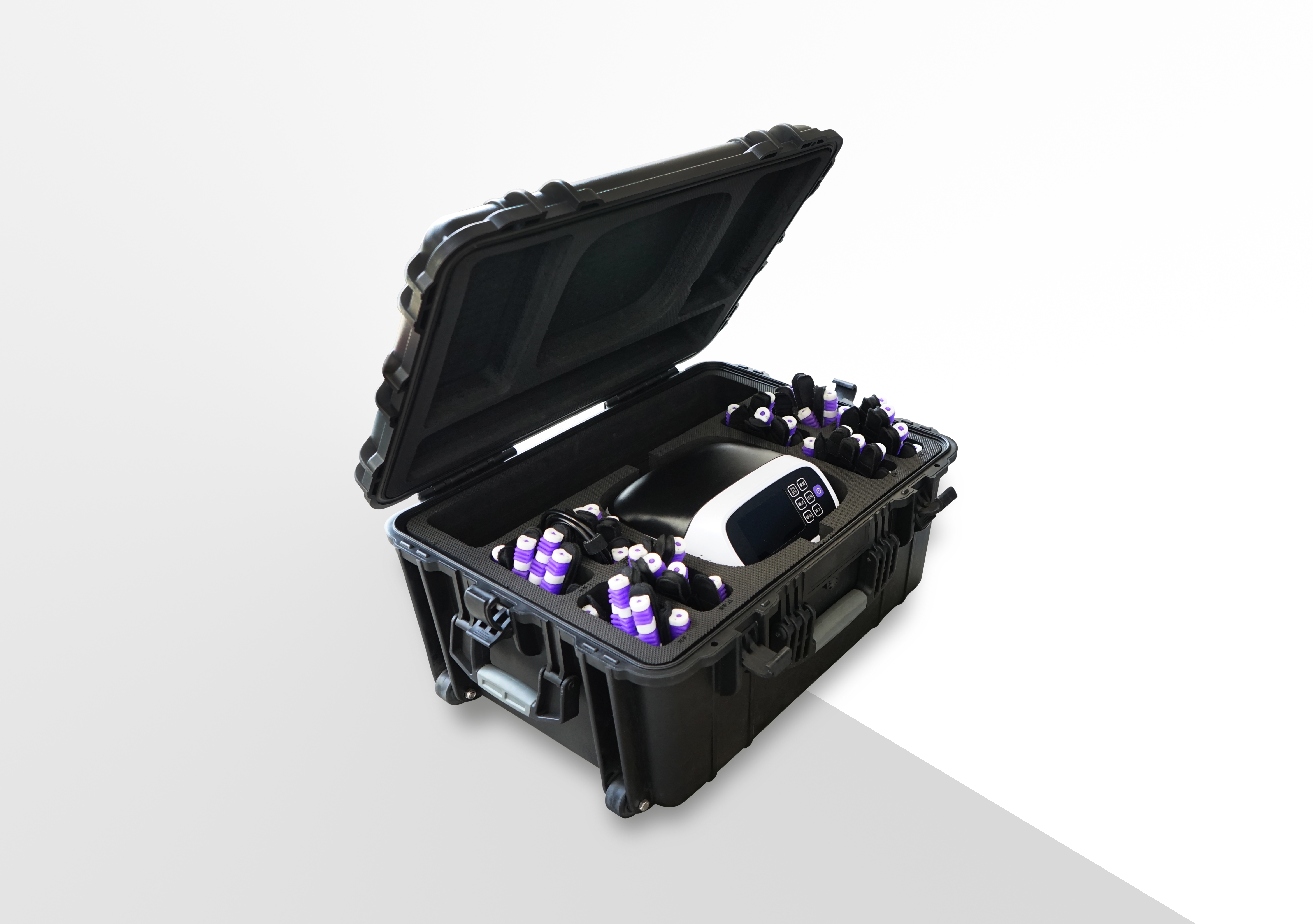 In terms of application, the training devices get involved in the whole rehabilitation cycle. Through active and passive combined training of patients' ill limbs, they stimulate patients' nerves and muscles to assist the ill limbs in recovering their functions, and improve patients' quality of life, well recognized by clinical experts and patients.
Solutions – Product Demonstrations
Products: active and passive hand rehabilitation training device
Brief product descriptions:
Active and passive hand rehabilitation training device has been the first soft silicone hand rehabilitation training device that SRT has independently developed in combination with theories of rehabilitation medicine, sciences on soft materials and pneumatic control technologies. Dependent upon superior ductility and skin-friendliness of soft materials, the training devices can dominate the active and passive rehabilitation training of patients in the whole recovery process.
At the flaccidity stage, the patients do passive training to prevent joint contracture/deformation, keep joints normal and maintain the range of joint motion;
At the spasm stage, joint range of motion training is conducted to drive active joint motion and widen the range of joint motion;
At the recovery stage, resistance training is performed. Organize appropriate progressive resistance training and intensive training of muscle strength.
*Note: The treatment methods are from Guidelines for Stroke Rehabilitation in China